Osei Tutu Senior High School is an all-boys senior high school in Ghana's Ashanti Region, situated in Akropong. It is regarded as one of the Ashanti Region's best senior high schools.
The school offers a variety of programs for its students and was set up to achieve high level of academic and moral excellence with a view to serving as a torchbearer to reflect the hopes and aspirations of Asanteman in particular and Ghanaians in general. Osei Tutu Senior High School competes at the National Science and Maths Quiz over the years and they have quite the reputation as one of the schools that always represent the Ashanti Region.
The school offers the following courses.
General Science
Agric Science
General Arts
Business
Visual Arts
History
Osei Tutu Senior High School, named after the founder of the Ashanti Kingdom, Otumfuo Osei Tutu I, and founded in 1940 as one of the Ashanti Region's Royal Schools, is regarded as the embodiment of Asanteman culture and tradition.
The Methodist Church of Ghana established the institution as a Middle Boys Boarding School in a house near the Freeman College and Wesley College in Kumasi. Osei Tutu Training College was influenced by the conversion of a number of Training Colleges in the country into secondary schools in the 1972/73 academic year, and had to operate as a double institution until the Training College component was dropped. 
Since then, the school designed the current uniform that the students wear now.
Uniform Meaning
The color of the school uniform is in line with the colors on the crest of the school with blue and white colors. The uniform is popularly referred to as Argentina by the students because of the color.
Samples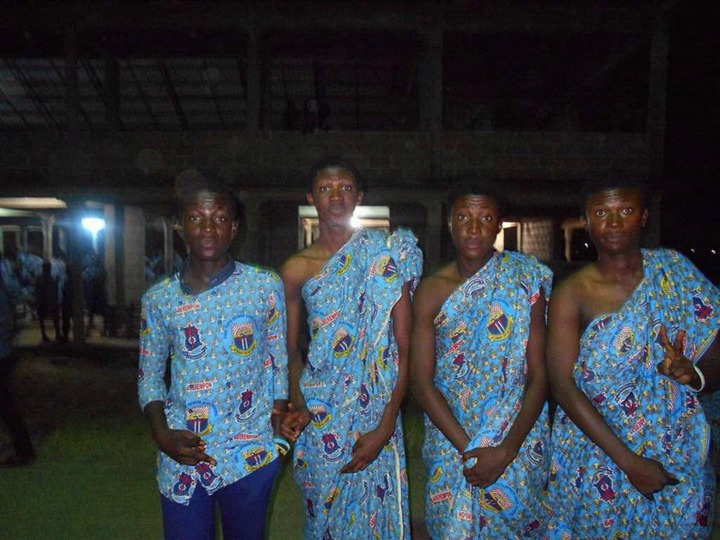 Thank You for reading this post from Latest Ghana as online entertainment and news portal from Ghana. Don't forget to recommend our site, Latest Ghana to your friends and family who might also profit from the information on our website and check out our other articles because we have more information to bring to you via your devices.
I believe you have any comments or suggestions to drop about this article, kindly make use of the comment box below and reach us for more discussion.
Latest Ghana is on the mission to promote anything latest from Ghana; Latest Entertainment News, General News, Sports, Insurance, Banks, Mortgage, Farming, Scholarship, Education and Schools Admission, Product pricing, Food, Fashion, Health, Business and more.