Mfantsiman Girls' Senior High School is an all-girls second cycle institution in Saltpond in the Central Region of Ghana. The school was originally under the name Saltpond Girls' Secondary School before it was changed to Mfantsiman Girls and it is popularly known as 'Syte.
 The name was changed to Mfantsiman when the District of Saltpond became the District of Mfantsiman
The school has churned out women who have gone on to achieve greater success in the Ghanian society. Examples of such alumni are, Matilda Amissah-Arthur, former Second lady of Ghana, Samira Bawumia, Second lady of Ghana Ursula Owusu-Ekuful, lawyer, women's rights activist and politician.
History
Dr. Kwame Nkrumah built the institution in 1960 as a special token of gratitude to the inhabitants of Saltpond for their contribution to the country's political history His goal was to empower local ladies while also establishing a Polytechnic for them.
Mr. Kojo Botsio, then Minister of Education, Mr. Kofi Baako, then Member of Parliament for Saltpond, Mr. George Padmore, West Indian Pan-Africanist, Dr. Hastins Banda, then President of the Republic of Malawi, and Mr. S.E. Arthur, then Member of the School Board of Governors made up the team that chose the site for the School. Kuntupow used to be the name of the neighborhood where the school is now located.
The school's construction began in 1958 on a plot of land of 430.10 acres. The Administration Block, Classroom Block, Science Block, Dining Hall, one teacher's cottage, and the headmistress's bungalow were all finished in September 1960 as part of the first phase.
Pupils were chosen via a late Entrance Examination and interviews on September 23, 1960, and the school was designated as a Ghana Education Trust (GET) school on September 30, 1960, when it welcomed its first students, a batch of seventy (70) and four (4) instructors, including the Headmistress.

The school's motto is 'Obra Nye Woarbo,' which means 'Life is what you make it.' The school's badge features an eagle, a straw basket, an eagle's claw, and a woman seated on an elephant
Uniform Meaning
The school's colors are mauve and white and it is evident in the uniform the students wear.

Uniform Samples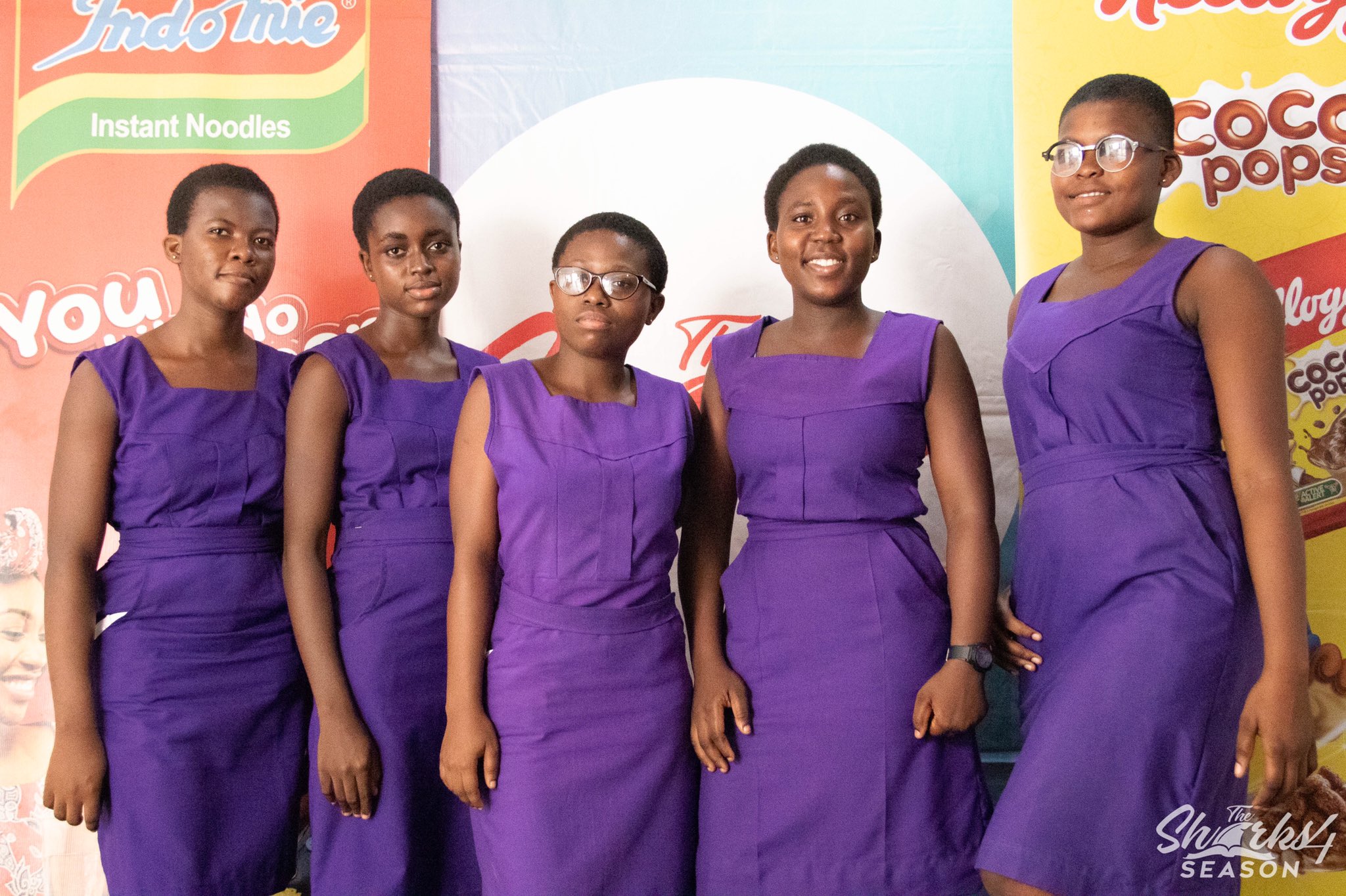 Thank You for reading this post from Latest Ghana as online entertainment and news portal from Ghana. Don't forget to recommend our site, Latest Ghana to your friends and family who might also profit from the information on our website and check out our other articles because we have more information to bring to you via your devices.
I believe you have any comments or suggestions to drop about this article, kindly make use of the comment box below and reach us for more discussion.
Latest Ghana is on the mission to promote anything latest from Ghana; Latest Entertainment News, General News, Sports, Insurance, Banks, Mortgage, Farming, Scholarship, Education and Schools Admission, Product pricing, Food, Fashion, Health, Business and more.